Welcome to Johnson Brothers Roll Forming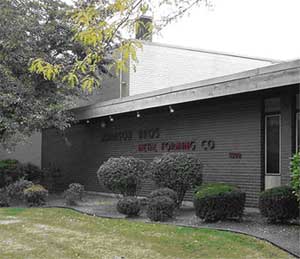 Since 1948, Johnson Brothers has been a leader in the roll forming industry. For generations we've delivered quality roll formed products to hundreds of industries including roll formed metal parts for furniture, partitions, displays, racks & storage, filters, refrigeration and too many others to list.

From roll formed angles, u channels, c-channels, to roll formed profiles and mouldings, Johnson Brothers can do it all. Whether it's a small or large run, our fully capable manufacturing process can take your custom roll formed metal part from concept to completion.

Johnson Brothers Roll forming offers its customers:
Custom roll forming in all metals
Inline prepunch and post fabricating capabilities
Maintain large stock of open dies
Specialists in forming prefinished metals
In house tooling design & construction
Green manufacturing and green energy products
Please contact us today or complete an online quote request. We're looking forward to fulfilling all of your custom roll formed metal needs. If you want to visit our site again, please bookmark or you can recommend our site to a friend.