Type I Traffic Barricade Legs and Parts
Type I barricades feature one panel of reflective orange and white sheeting and three smaller plain panels supported by four roll formed barricade legs or rails. These barricades are foldable for easy transport and measure 24 inches wide. Type 1 barricades are primarily used for pedestrian traffic and low-speed roads and are not rated for use on expressways.
Roll Formed Steel Angles for Type I Barricades
Johnson Bros. has over 15 years' experience manufacturing barricade parts and other components for safety signage. We also have over 70 years' experience in roll forming, giving us the expertise to handle all your construction and traffic barricade needs.
Our capabilities standard, custom, and non-standard Type 1 barricade legs manufactured with the profile or hole pattern required for your application. We perform all roll forming fabrication at in line speeds unmatched by other methods, saving you time and money without sacrificing quality.
Standard material options for Type I barricade rails include 12- or 14-gauge steel, with additional material options available by request. Finishing options include raw steel, hot dipped galvanized, and post-painted or post-plated.
Using in-stock materials and without tooling costs, we can produce 23" to 72" length Type I barricade parts in 11-, 12-, 13- or 14-gauge galvanized or painted steel, with industry standard hole patterns or no holes. We also offer other steel options based on your requirements.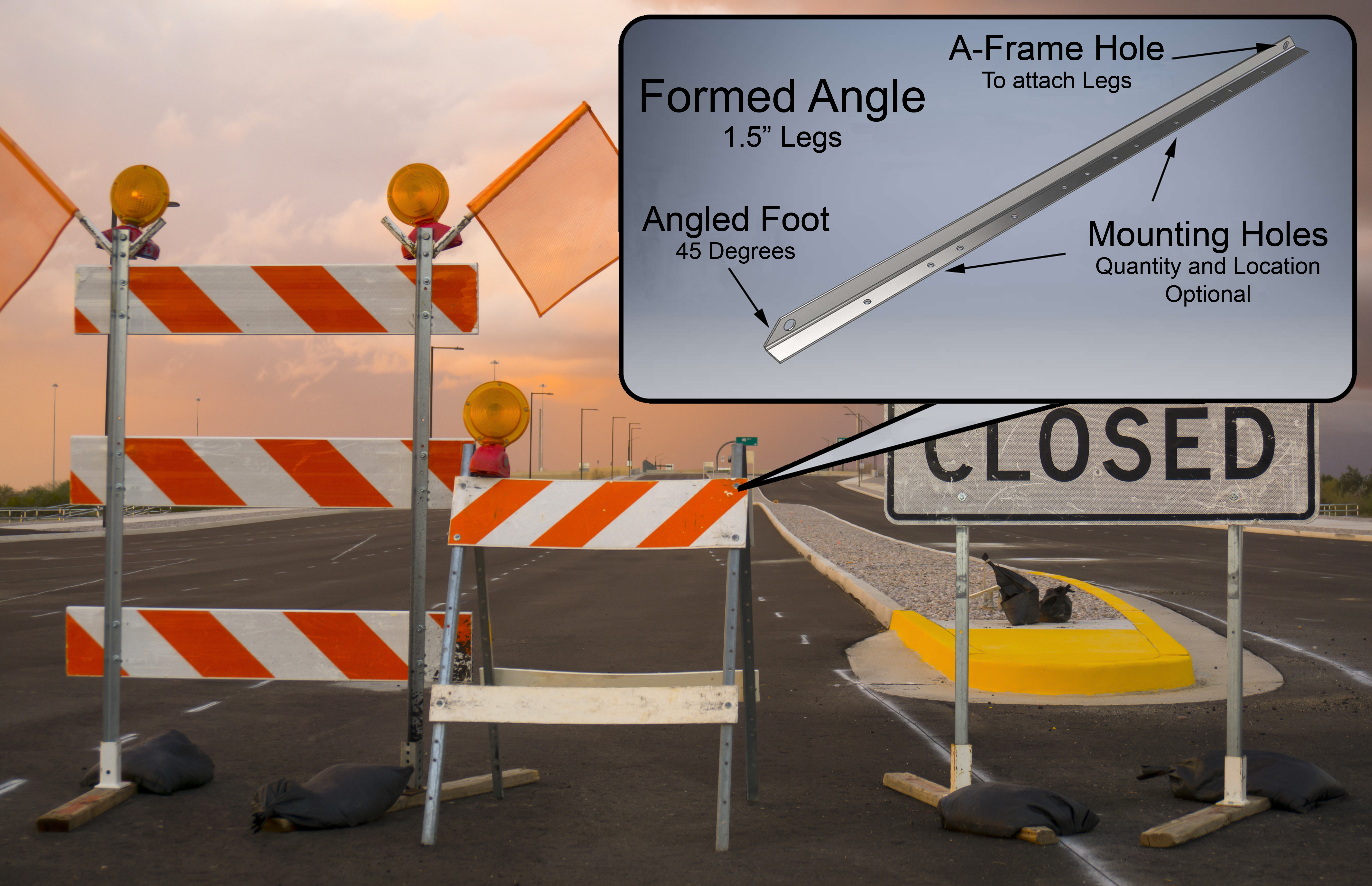 Contact Us for Type I Steel Barricade Parts
We manufacture Type 1 barricade rails using durable materials. We are conveniently located next to major Chicago Expressways and provide fast turnaround on all standard barricade legs. Contact us today to discuss your pedestrian traffic barricade needs.