Type III Traffic Barricade Supports
Type III construction barricades feature three reflective orange and white rails for superior visibility and measure a minimum of 4 feet wide. The large size and enhanced visibility make Type III construction barricades ideal for marking closed roadways or detours.
Type III Steel Barricade Stands and Feet
Johnson Bros. manufactures barricade feet and supports for Type III traffic barricades. With over 15 years' experience manufacturing components for safety barricades, we have mastered the art of barricade stand production.
The angles for Type III barricade stands run parallel to the surface, with a vertical square tube welded on the center to form barricade feet. We can provide fully assembled Type 3 barricade stands, galvanized or painted, with or without the welded square tube. Our 70 years' experience in roll forming gives us the ability to handle requests for custom and non-standard barricade stands, including new tooling or modifications to existing tooling to achieve your desired hole pattern.
Standard material options for Type 3 barricade stand angles include 11-, 12-, 13- or 14-gauge galvanized or painted steel, with additional options available by request. Available lengths range from 23" to 72" with a choice of industry standard holes or no holes. We perform all fabrication at in-line speeds to save you money without sacrificing quality.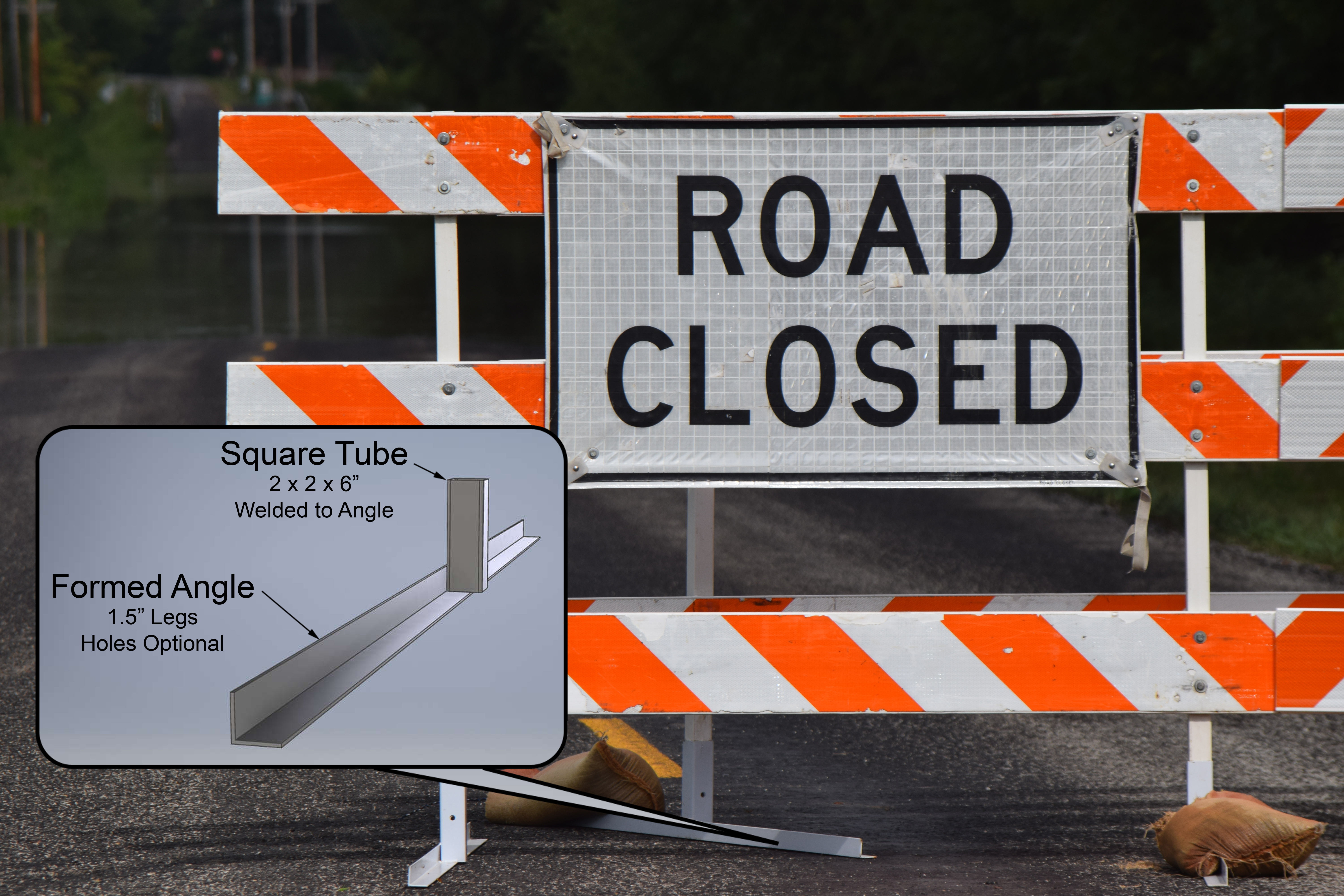 Contact Us for Type 3 Steel Barricade Supports
We manufacture Type III barricade stands in industry standard and custom materials and hole patterns to meet your requirements. Contact us to learn more about our Type I, II, and III construction barricade manufacturing capabilities.